img {   display: block; margin-left: auto; margin-right: auto;   width: 40%; }
The 'Ong'telaigipa' Environmental Club
Williamnagar Government College
The 'Ong'telaigipa' Environmental Club, WGC has been constituted to encourage the preservation of the environment as well as to maintain a green campus. The Club, would therefore provide a roadmap for the Institution towards environmental consciousness, conservation and Green Campus initiatives.
The Club had conducted a Tree Plantation and Pledge Activity to celebrate the World Environment Day 2022, on the 3rd June, 2022.
Furthermore, the Club conducted a Pledge Activity on sustainable living through a Google form that was shared on WhatsApp and received a successful response from the students and faculties of the Institution.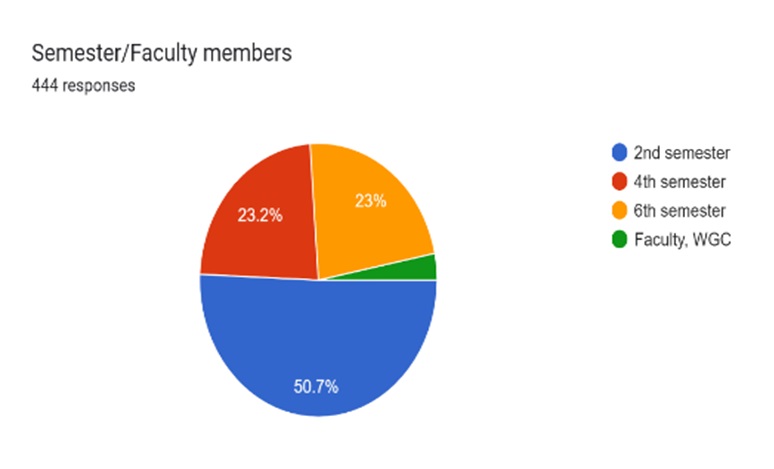 The 'Ong'telaigipa' Environmental Club in collaboration with the EBSB, Cleanliness and Beautification Committee, NCC and NSS Units, WGC have adopted Memo Lake, Bolkinggre, East Garo Hills District as the "Adopt-a-Lake" Community Outreach Programme of the Institution for a period of 5 years. An MoU was signed between the Institution and the Nokma (Village Head) of Bolkinggre, East Garo Hills, stating that the Institution has adopted Memo Lake for a period of 5 years to conduct various academic activities pertaining to environmental conservation. The Outreach Programme instills values for the students to play an integral role in the community, with regards to environmental preservation which is of utmost importance in this day and age. Students, are therefore given the opportunity to learn outside the classroom and also engage in social activities with the community members. Furthermore, by adopting Memo Lake, the Institution believes in reaching out and engaging with the community as a significant responsibility in Higher Education.